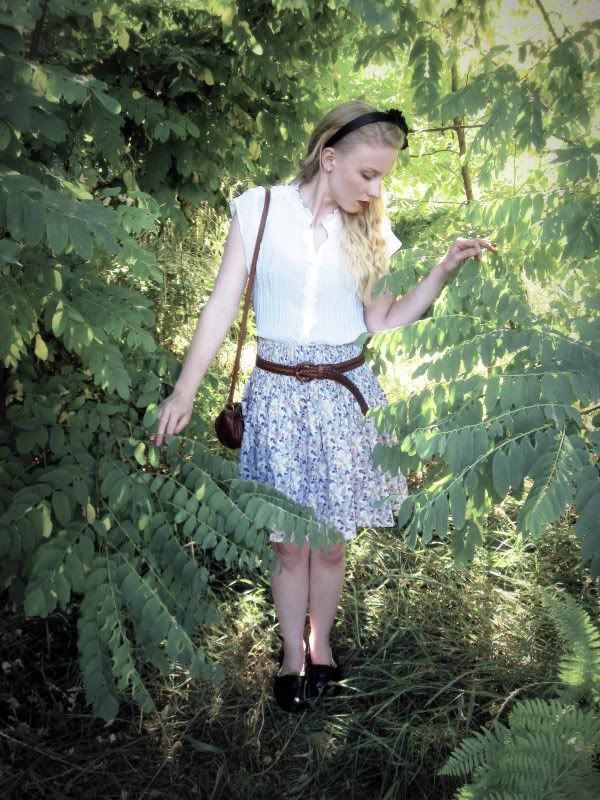 I felt a bit like Alice in Wonderland, I don't know why. But everyone always says how I remind them of the Disney character. That or a porcelain doll, lol.
I had the best luck with lighting for these pictures. A couple hours before sunset is my favorite time for picture taking. I'm a sucker for sun glare. I love it for some reason, lol. How the combination of the sun and the lens together naturally makes spots and adds colors of blue and red to areas of the picture (the one below).
I tried to do some pictures with me spinning in a circle to get the skirt swaying, but they ended up looking like I was dancing spastically. My mom liked them though. She said they reminded her of when I was a little girl and would get hyper and spin and dance around. Haha.
Fyi, spinning in tall grass is a bit difficult, lol.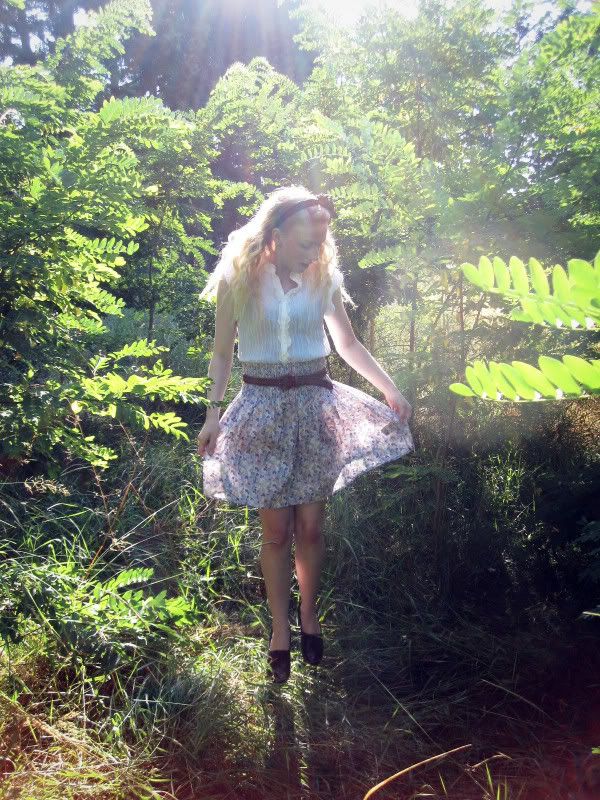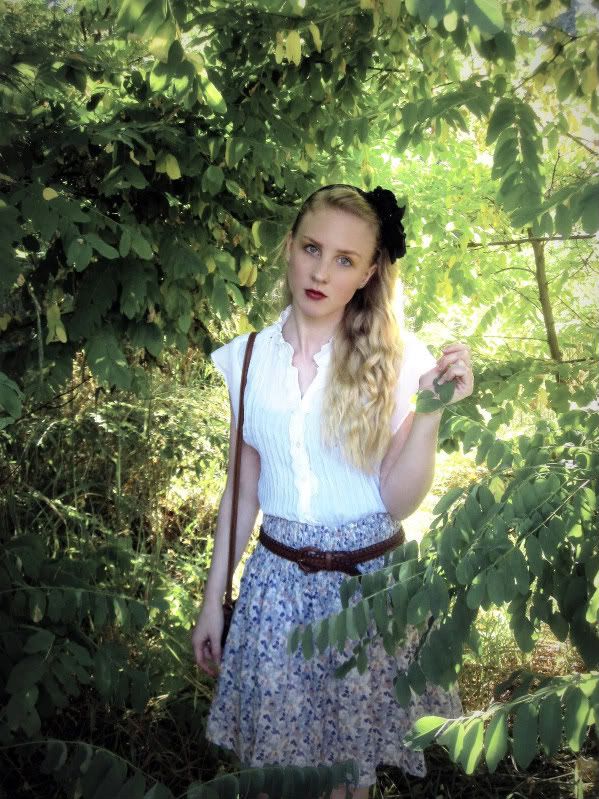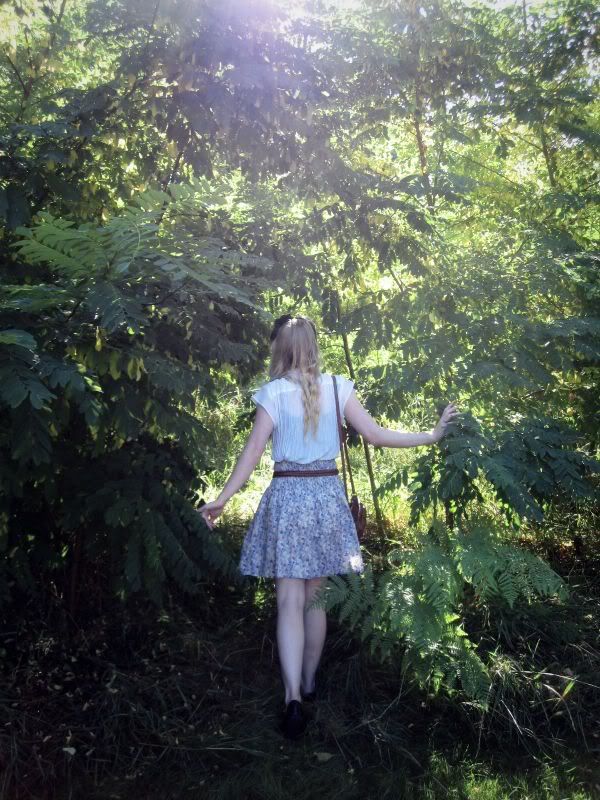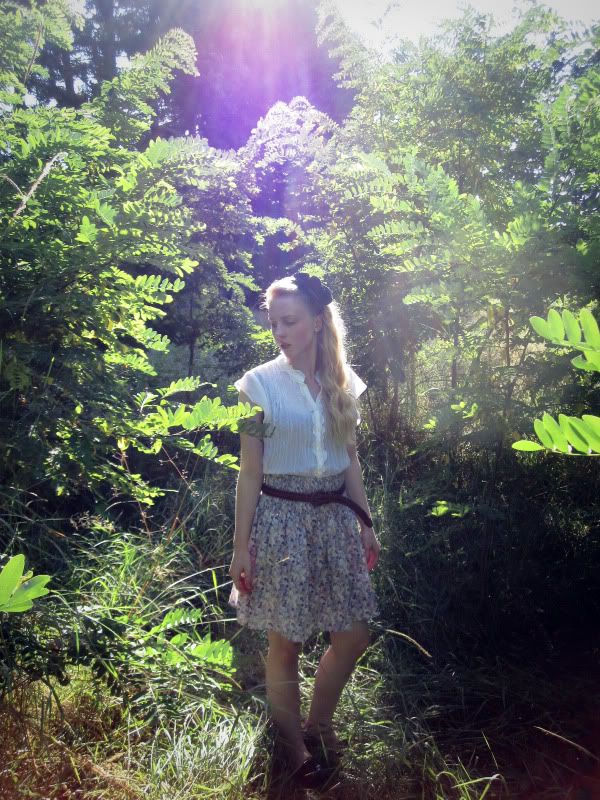 I got the shirt from Value Village for $4. I'm a size small, but I always browse through the larger sizes looking for things I like. I search for things I can wear as an oversized shirt, dress, or take in. I found this shirt in the large section, although it didn't look like a large to me on the rack. My mom, who I almost always go thrifting with, was doubtful it was gonna work and not end up looking like a tent on me. I trusted my gut and bought it without following my mom's requests to try it on. I figured if it didn't fit, I'd give it to her cause after all, it's a size closer to her size.
But I proved her wrong. It fits nicely. It's probably meant to stretch and be tight fitting for someone who actually wears a large, but it fits normally and loose on me.
Remember, you can't always go by the size marked on the tag! :)
XOXO,
My outfit:
Black rose headband by Forever 21
Thrifted white blouse from Value Village
Thrifted brown belt from Value Village
Floral/butterfly high waisted skirt by H&M
Black oxford flats by Payless Shoes
Brown purse by American Eagle