O
kay...this was my first time mixing prints. Eeek! I was scared. I read in
InStyle
about how to mix patterns and decided to give it a try. To not overwhelm myself, I chose to mix with just black and white. I used the olive tights (I know they look black in the photo) for a pop of color. I do like the end result. I wore the outfit to school and felt pretty and ladylike. Lol. I'll have to experiment a little more and maybe be a little more risky next time. My little brother told me how he liked my outfit...he never likes the way I dress. Lol.
A few tips on mixing patterns:
Choose pieces within the same color range or colors that flow well together. Neutrals like black, white, gray, navy, and taupe, for example, are good choices to mix together or with brighter colors.
Don't go too crazy! =D
Stripes, polka dots, and floral prints are great paired with each other.
Select patterns that are relatively the same size. Example: Thin striped top with delicate polka dots on the bottom. Or a larger print on the bottom works as well.
When mixing printed accessories, break up the pieces or separate them with a solid (black is good) . Example: a light olive paisley scarf paired with a tan/white shirt, black pants and leopard print shoes.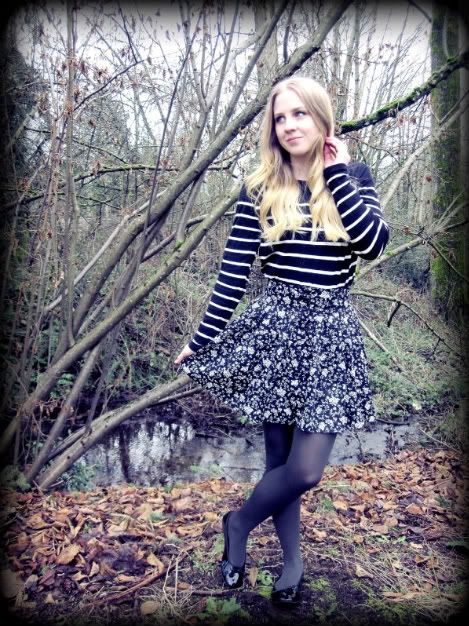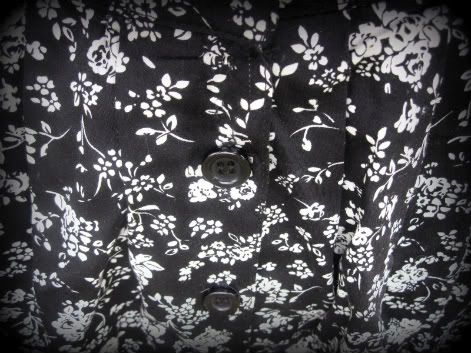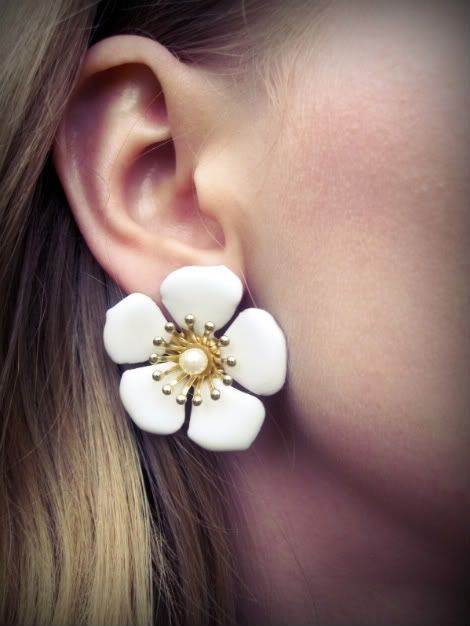 Hope that helps any of you interested in trying the trend.
I'm off to bed. School and work tomorrow. Have a great Wednesday all!
XOXO,

My outfit:
Black and white striped sweater by Forever 21 $13
Black and white floral print skirt by Forever 21 $13
Olive tights by Forever 21 $3.50
Creme giant flower earrings $1.50
Black shiny black bowed flats from Payless $12