H
ey guys! Thanks for all your support and comments! They're always a pick me up!
It's definitely starting to feel like fall. It's been getting a bit chilly lately. But I love layering and wearing my boyfriend blazers and favorite jackets, so I have no complaints just yet. Something about cool weather makes me want to bake. I've made homemade sugar cookies and snickerdoodles twice this week. I feel like a grandmother. Haha. Especially when I made the sugar cookies from my own grandmother's famous recipe. If I wouldn't have ran outta butter earlier today, I'd be swimming in oatmeal cookies too! Lol.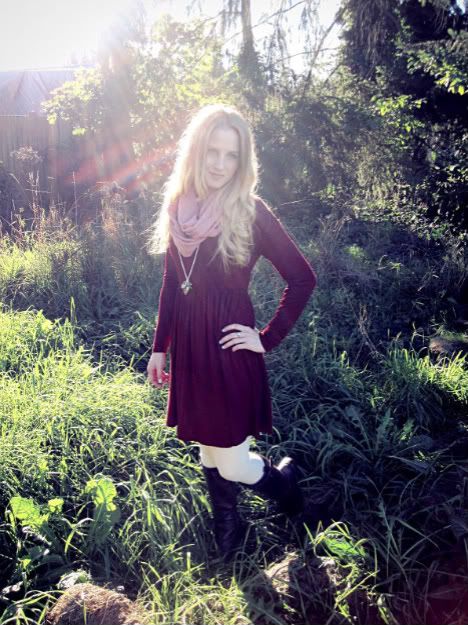 I was going to post this earlier, but while editing, my power kept going out for some unexplained reason. It shut off the family desktop I always use to edit my photos twice before I got irritated and gave up, hah. I took these at sunset so the lighting isn't the best. I kept getting a little freaked out hanging in that tall grass. Things kept moving under the grass and I don't even want to know what was hiding under there!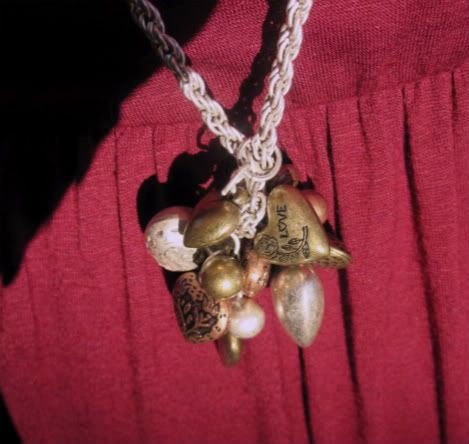 I love this burgundy dress. I think it's the first piece of clothing I've ever owned in that color. I don't normally pair pink with any red shade (seems too Valentine's Day to me), but I liked the dusty pink color of the scarf and the burgundy dress together.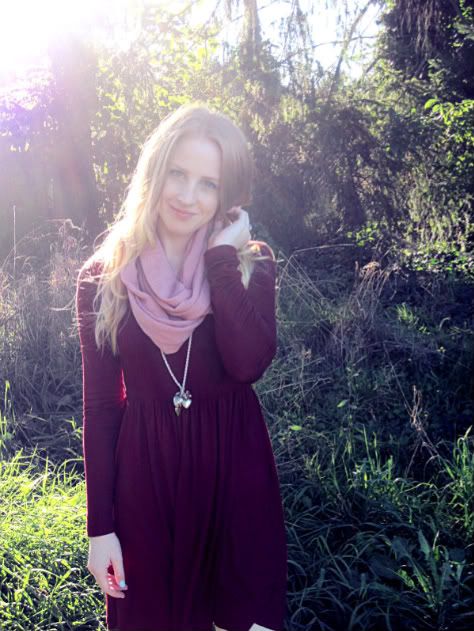 Gosh, I hate when people watch me when I'm trying to take pictures! I took these in a corner of my very large front yard in the area my family calls "the field," cause the grass is long and my dad can't even get his John Deer through it. My neighbors were apparently watching me for a while before they decided to come outside on their porch and act like they were casually sitting there staring into my yard. That always makes outfit shoots even more awkward!


On another note, I think my family has collected a new pet. We recently had this deer move onto our land. My dad has fallen in love with it already, haha. It likes to hang out by my bedroom window and he constantly comes in my room and reminds me to look at it, hahaha. He thinks it's amazing.
Before I took these outfit pictures, I was walking around my yard looking for a good place to take photos. I was walking through some tall grass and trees while looking down at my camera deleting pictures and freeing up space on my camera memory, when all of a sudden something big jumped and hopped out of the grass in front of me. I looked up and it was the deer! I almost had a heart attack. I wasn't expecting that AT ALL. Haha.
More soon! Have a great Friday night everyone!!
XOXO,

My outfit:
Forever 21 burgundy dress $15
Forever 21 pink circle scarf $7
Forever 21 vintage inspired charm necklace $4
Forever 21 cream leggings $4.80
Payless brown riding boots $29