D
on't you just wish you could rewind time? Sometimes I wonder about the "what ifs" too much. I could let them eat me up.
Anyways...

>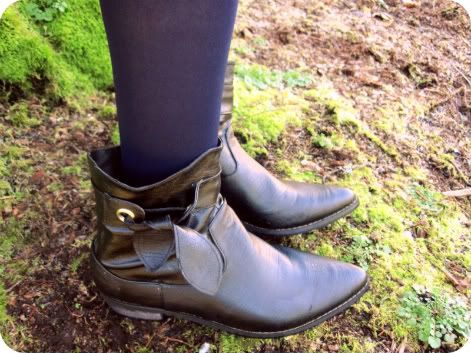 This outfit was all from Forever 21, besides the scarf. I'm too addicted to that place! They've got to love me with my shopping record lately.
After I took these photos, I went by the grocery store and I felt like everyone was staring at me. Lol. I hate that! Around here if you don't wear jeans and a sweatshirt, people stare...or maybe it's just me? I don't know, but it's completely awkward when you walk into a room and everyone watches you as you walk by. Lol.
Am I the only one who loves these boots?? My family makes fun of me and calls me "elf" when I wear them. I call them my "
James Dean
boots." They seriously remind me of him and something he'd rock. And the man was sexy! Haha. So I love them!
I'm so excited! The second season of
My Life as Liz
premieres tonight! Anyone else watch it? I like it. It's a bit silly and somewhat scripted, but I like it.
That's all for now...
XOXO,

My outfit:
Teal dress by Forever 21 $13
Gray draped open front cardigan by Forever 21 $10
Black faux leather jacket by Forever 21 $19
Thrifted vintage scarf $4.99
Navy tights by Forever 21 $3.50
Black faux leather boots by Forever 21 $15