I

was bored last night, editing photos, and surfing the web, and I somehow ended up on Wikifashion. On the front page was Taylor Tomasi Hill. I didn't recognize the name so I curiously clicked on her wiki page. Hill is the accessories editor for Marie Claire (U.S.) and she previously worked for Teen Vogue as well. I've probably seen her before and just don't remember...I used to watch

Running in Heels

religiously. You know the one on the Style channel about the Marie Claire interns? At least I hope you do! I loved that show. Gave us a peek on the inside workings of Marie Claire. I'd die to work there. Jeez, I really wish they would do another season. I've been waiting patiently, but I've pretty much given up hope on it returning.
Psshh, I'm getting off track. Anyways...
So there is quite a bit of pictures of her floating around so I was browsing. And man, this woman has style!
Amazing job based in NYC, gorgeous clothes that you know must cost a fortune, and fierce red hair that makes me wanna run to the store and buy a box of firey red dye! This chick's making me green with envy! Haha.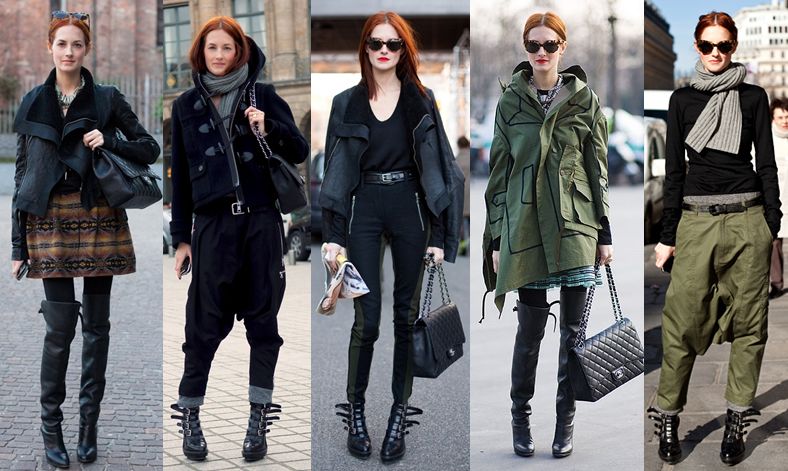 I spend the whole day yesterday fixing the blog layout. I woke up at 7:30am cause I couldn't sleep and then worked till 7:30pm. Seriously! I've never spent so much time trying to master HTML codes! Lol. Hope everyone likes it better. I'm still working on a new header, I just quickly made the one up now and I'm not 100% sure I like it. So if you see weird stuff going on with the layout, it's just me! Lol.
More outfit posts to come! Thanks everyone for the comments! It's great hearing your feedback! :)
XOXO,

Photos of Hill sources: Wikifashion

and

Brigadeiro

.