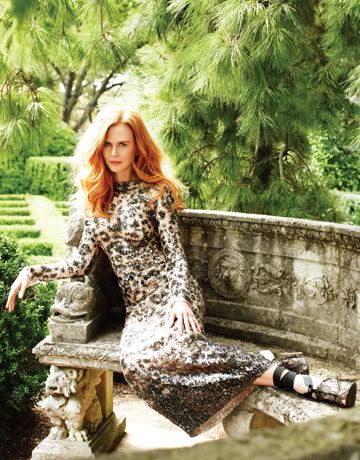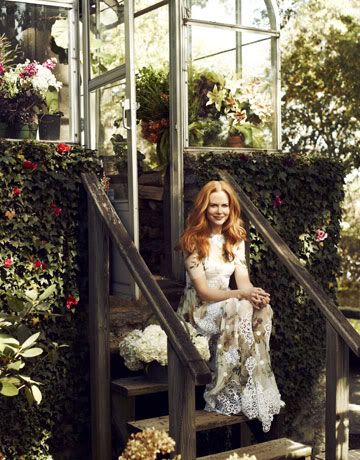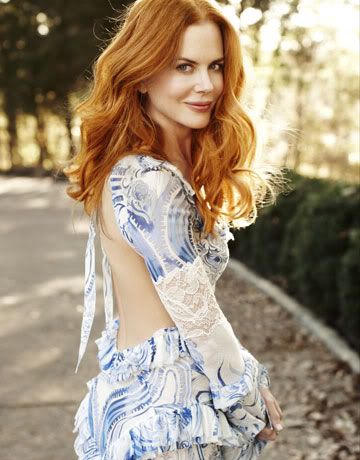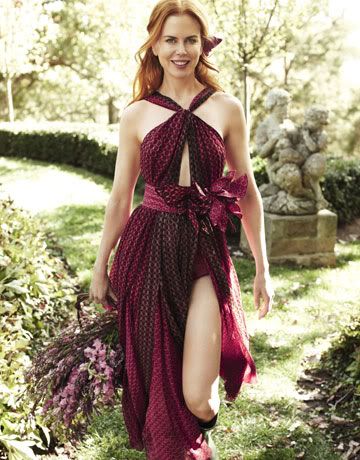 D
oesn't she look amazing? She has the most flawless skin and I love her gorgeous, thick red hair. These photos were featured in the February issue of
Harper's Bazaar
...and I adore them! After seeing these pictures, I just want to go escape to a lush garden somewhere!
I've always loved Nicole Kidman, ever since I saw her in
Practical Magic
back in 1998. I was eight, my aunt had taken me to see the movie, and I sat there in my seat, with wide shiny eyes, mesmerized by everything that movie embodied. It's been one of my all time favorite movies (book and soundtrack) ever since. It's to blame for my love for Victorian houses, Stevie Nicks, small towns, old-fashioned white kitchens, and houses by the ocean. The set house is my absolute dream house. The movie is highly underrated, you
must
see it, if you haven't already!
XOXO,
Photo creds: Photos are property of Harper's Bazaar Magazine and photographer Alexi Lubomirski